Welcome to Year Three!
Hello and welcome to our Year 3 area. Miss Clayton is the class teacher, Mrs Walton is our Teaching Assistant and Miss Davis is our Teaching Assistant in the morning.
This term in English we will be reading 'Flotsam' by David Wiesner. It ties in with our Geography topic which is 'Would you like to live by the coast?'. The children will be using this high quality text to write information texts, short sea myths, and sea inspired poems I'm very excited to see the amazing writing that our Y3 writers will produce.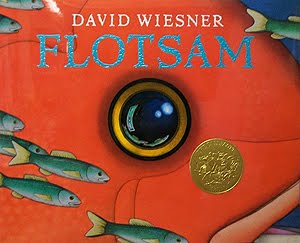 In science we will be asking 'What makes our body function?'. We will be looking at a healthy and balanced diet and investigating the different food groups. We will be looking at the skeleton, and how muscles help our bodies to move. We will be linking our DT to science, and using joining methods to create a moving body picture.
What an exciting half term we have ahead of us!
We can be found on twitter @Y3BradleyGreen
Please follow us on twitter to see examples of the fabulous work we will be doing.
Year 3 Information
Year 3 Newsletters